Professional Gold Jewelry Manufacturer
Hand cut moissanite, IGI lab grown diamonds, handcraft gold jewelry, Free CAD design.
Tianyu Gems do custom gemstone and jewelry for over 20 years, insist on high quality products, deliver the very best value, and provide perfect pre-sales and after-sales service. Served over 50,000 customers from all over the world, with over 99% positive feedbacks
High quality handmade inlay moissanite & lab grown diamond hip hop jewelry, iced out rings, bling bling pendants, iced out watches, Cuban link chains in 925 sterling silver gold-plated and solid gold. Our products are reliable and full of swagger.
Custom jewelry gives the definition of the meaning of jewelry to the customer, to DIY a piece of their own jewelry, the process itself is to allow the customer to set the "meaning" of jewelry. Provide CAD design confirmation before production.
High-quality moissanite is usually custom-made, and handmade by high skill workers with over 5 years experience, more sparkling and transparent. Special diamond cutting also can be custom, like crushed ice cut, hybrid cut, Old European cut, Old Mine cut, Antique cut, French cut, Ashoka cut, Lucere cut, Criss cut and so on.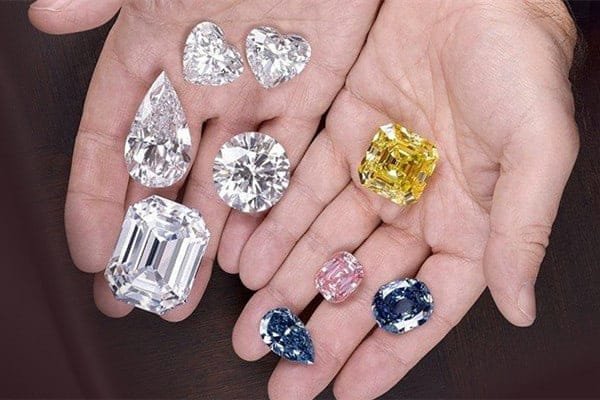 50000+ Stock CVD Diamonds and HPHT Diamonds With IGI Certificate At Competitive Prices to Save Your Cost!
Rare red lab grown diamond, Old European Cut Lab Diamond and Old Mine Cut Lab Diamond Are Available.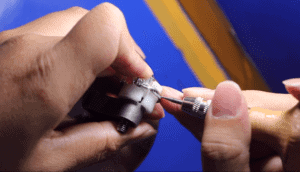 Tianyu Gems is the professional custom jewelry and gemstones manufacturers in China. With more than 20 years experience and professional trade team.
Our Business Lines

 Moissanite and lab-grown diamond (CVD) Processing and Sales.

 Jewelry design production and customized.
We have some in-stock jewelry in our FBA warehouse in the US, so it can be sent out quickly. we can do DROPSHIPPING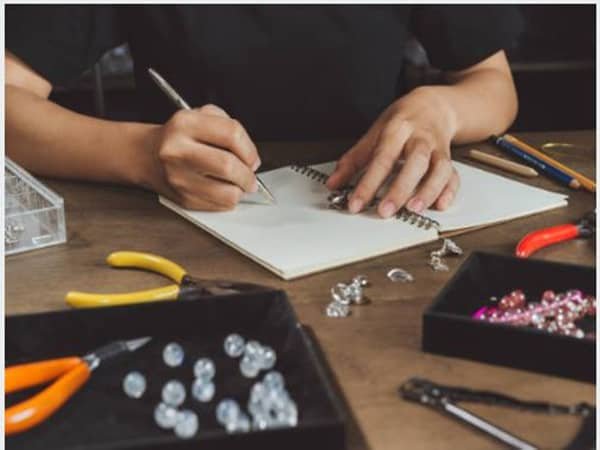 Speed is one of our core values. Regarding turnaround times, you can rest assured that things will move quickly with us. You'll be updated on when you can expect results every step of the way, and our commitment to meeting deadlines is second-to-none.
CAD design is the first step to ensure that the jewelry is made as the client intended.After collecting the customer's opinion, we usually send CAD pictures to the customer for confirmation within 1-2 working days..
Enhance your marketing with professionally-taken photos and video of your custom jewelry or gemstones, and you just need to upload and publish them.
Simple custom gold jewelry styles are usually ready in 7 working days. Loose moissante stone only need 2-3 days.
Sterling silver and gold jewelry can be recycled, and if you don't like the old style, you can send it to us to remake a new one
All of our metal materials are harmless to the body, if someone is allergic to certain metal components, such as nickel, you can tell us, we can make nickel-free gold jewelry
"ABSOLUTELY STUNNING. AMAZING QUALITY. RING IS EXACTLY THE WAY I DESIGNED IT. I AM IN SHOCK. I will definitely have all my fine jewelry made with Tianyu! Annabella was amazing with communication and everything was done in time! The ring is just so stunning, and it tested positive with my diamond tester! can't wait to order more things!."
"Absolutely amazing job custom making jewelry for us. So eye catching, everyone loves them. These guys are real professionals, everything came out perfect. Attention to detail was world class, and the whole process was extremely smooth and easy. Thank you!!."


"Genuinely good cut and clarity. Service was quick and easy to use. Be confident that the reviews on these guys are legit (not paid for nor offered discounts for 5 star reviews). Read the forums on Reddit about Tianyu from actual folks all across different subreddits and you'll see they're legit. Awesome job. I'll be recommending them in the future."
Frequently Asked Questions
How to place an custom order?
Please tell us the shape, cutting and size of the moissanite/lab grown diamond you need, For custom jewelry, tell us the size, metal, shape, cutting and size of the main stone, and style. For special cut moissanite/lab grown diamond and jewelry, it is best to provide us with pictures or videos. Then our staff will quote you and do the next step.
How long could I get my order?
3-5 working days to send out for custom moissanite, 15-20 days for custom jewelry, 1-2 working days for in stock. And the shipping time usually takes about 3-7 business days by DHL/ FedEx/UPS. Excluding holidays, about 2 weeks in holiday.
If I don't like your loose gems or jewelry ,can i get a refund?
Yes, for in-stock products, we can do a refund after receiving the return, but for custom products, if it is not a quality issue, it is not refundable. In order to provide customer satisfaction and to let more friends know about Tianyu gems, we have our VIP number discount. We are also upgrading our product packaging, After-sale service, Return Policy and other related services. Please contact us to know more.
What is the payment method?
We accept T/T,Paypal , western union and money gram ect.
What is the MOQ, Can I engrave a logo on the jewelry?
Our MOQ is 1 piece, we can do OEM and ODM service, you can engrave the logo, number or letter you want.
Does the white gold contain nickel?
Yes, Our white gold contains about 15-18% nickel, which is in the standard range. Our nickel is safe to wear as long as you don't have a nickel allergy. if you do not want nickel, please tell us, we can do special order.
Can I Only Buy a Setting Without Main Stone?
Yes, for custom-made jewelry, customers can customize only the setting, and needs to tell us the details of the main stone. But for stock jewelry, we do not sell setting unless the customer is also purchasing a center stone from Tianyu gems.
What is the difference between gold filled and gold plated?
The most obvious difference is the thickness of the gold, the thickness of the gold filled is at least 5%, while the gold plated is 0.05%. Therefore, the durability is different, the gold filled is thicker, not easy to lose color; gold plating is thinner, wear too long will lose color. But the price of gold plating will be more affordable.
Bring Your Love To Life With A Handcrafted Design That Perfectly Suits Your Relationship, Budget And Style. Our Expert Artisans Will Pour Their Passion Into Every Detail Of Your Beautiful Custom Jewelry Or Diamonds.
We respect your confidentiality and all information is protected.